Commissions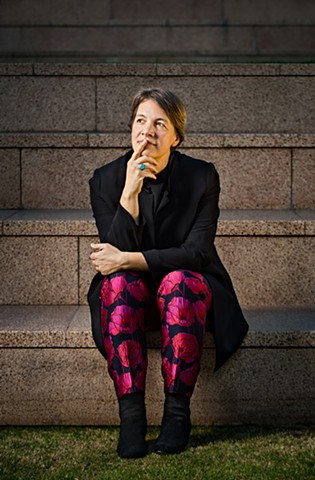 Professor Michelle Simmons, 2018
inkjet print
124 x 89 x 4 cm framed
2018
20/20 Celebrating twenty years with twenty new portrait commissions, National Portrait Gallery, Australia
Earlier this year, I was commissioned by the National Portrait Gallery to create a picture of Professor Michelle Simmons, 2018 Australian of the Year and a pioneer in atomic electronics and quantum computing. She is an exceptional individual and role model and it was an incredible honour and privilege to photograph Professor Simmons for the NPG's collection. www.portrait.gov.au/content/2020-michel?
Thank you so much to the National Portrait Gallery and the Sid and Fiona Myer Family Foundation, for this wonderful opportunity and experience. My gratitude also goes to Christopher Chapman, Edwin Nicholls, Sophie Gannon, Narelle Wilson, Patricia Butera, Garry Sommerfeld, Phil White, Bruce Howlett, Jennifer Kich, Mark Mohell, Gillian Raymond, Gabrielle Wilson, Monique Schafter, Patrick Stone, Marie Meredith, Micheal Meredith and John Meredith for contributing to the success of this project.
The portrait is now on display in the exhibition 20/20 Celebrating twenty years with twenty new portrait commissions at the National Portrait Gallery in Canberra, Australia from Saturday 20 October 2018 until Sunday 10 February 2019. www.portrait.gov.au/exhibitions/20-20-2?