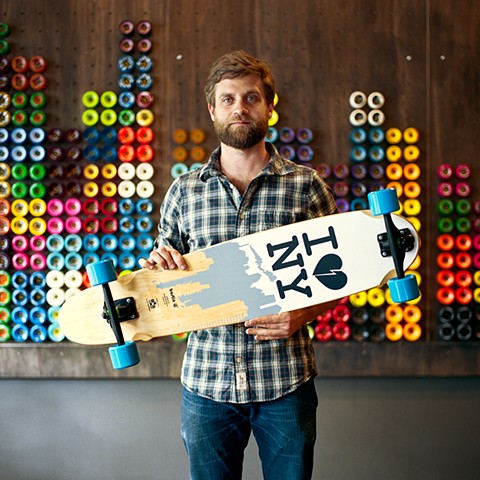 Selina Ou (pronounced Oh) is known for her large-scale colour photographs of people at work. In documentary style, she often seeks out employees in the service industry, exploring themes of identity and consumerism. Selina Ou is a Chinese Australian artist, photographer, VCA Access Mentor and a mother to two children. She was born in Malaysia and moved to Australia at the age of two. She completed a Bachelor of Fine Art majoring in Photography at the Victorian College of the Arts in 1998, followed by her Honours in 2001. Ou lives and works in Naarm/Melbourne, Australia and she is represented by Sophie Gannon Gallery.
Ou has undertaken numerous artist residencies in Australia, China, Japan, Chile and the USA. These have been funded by grants from the Australia Council, Arts Victoria and by municipalities in China and Japan. In 2011, she was the recipient of the Australia Council for the Arts Greene Street residency, in New York. Ou undertook a studio residency at Gertrude Contemporary, Melbourne in 2010-2012 and she was awarded the ANZ Emerging Artist Award in 2005 and the City of Hobart Art Prize in 2003.
Selina Ou's work is included in the collections of the National Gallery of Australia; National Library of Australia; National Gallery of Victoria; National Portrait Gallery; Art Gallery of NSW; Monash Gallery of Art, Australia; The Hobart City Council, Australia; Artbank, Australia; The Australia Council; Museo de Arte Contemporaneo, Chile; The JGS Collection, New York; the UBS Art Collection and numerous private collections.